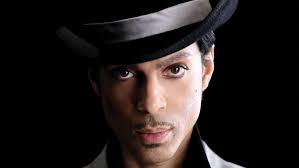 I have been following the developments in this story with fascination and disbelief.

Prince passed away in April 2016, leaving an estate valued at over $300 million dollars, and apparently no will or trust. Prince's sister, Tyka Nelson, recently filed a petition with the probate court in Minnesota, claiming that Prince did not have an estate plan. She asked that special administrator be named to oversee Prince's business interests and estate. (Prince died without a will, sister says)

Today, Prince's estate received its first official paternity claim from a man named Carlin Williams, who is currently serving time in a federal prison for transporting weapons. Mr. Williams' mother says that she met Prince in Kansas City in July 1976 and that he was the father of her son, who was born on April 8, 1977. (First official paternity claim filed with court)

At the time of his death, Prince was not married, and had no known children. His closest living relatives are his sister, several half-siblings, and some nieces and nephews. It is unclear how his estate will be divided under Minnesota law. However, it is clear that Prince left behind what is guaranteed to be a long and messy estate battle.

Not having an estate plan can cause strangers to claim that they are related to you, that they are creditors, or that they are business associates. Contact your estate planning attorney to ensure that your estate plan is up to date to avoid disputes over your estate.