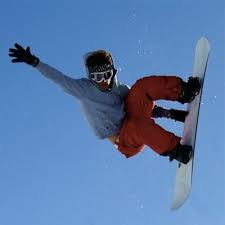 A Medical or Health Care Power of Attorney is a document that names the person you want to make medical decisions for you when you cannot make them for yourself.

The story of Forrest Stone illustrates why a Medical Power of Attorney is so important. (This incident happened in Virginia, but it could just as easily have happened in Colorado.)

Forrest was an 18 year old high school student when a snowboarding accident sent him to the hospital in critical condition. He was in a coma and on a ventilator in the intensive care unit. Surgeons actually had to remove the front third of his skull so that his brain could swell without causing further damage.

Legally, Forrest was an adult. Under HIPAA, the Health Insurance Portability and Accountability Act, his medical issues were none of his parents' business, even if he was still covered by their insurance.

As her son lay in a coma, Forrest's mother had to hire an attorney and appear in court for a "mini trial" to get legal guardianship to make medical decisions for her son. The court even sent a guardian ad litem to the hospital to read the proposed legal documents to Forrest while he was in a coma, and find out if he had any objections. Ultimately, Forrest's mother got guardianship of her son, but it was costly, time-consuming, and emotionally draining.

Every adult should have a Medical Power of Attorney, because we never know what the future holds.

Unlike a Living Will, your Agent's authority does not just apply when you are terminally ill or in a persistent vegetative state. It applies in every situation when you are unable to make medical decisions for yourself. However, your Agent must carry out the wishes expressed in your Living Will if you have one.

If you have questions about Medical Powers of Attorney, please call my office.